25 members of our WI, with some friends, joined our long postponed coach trip to Shrewsbury on Wednesday 4th May. We were dropped off at the top of The Dingle/Quarry park, where a gentle downhill stroll took us the beautiful gardens (inspired by Percy Thrower who was Park Superintendent here for 28years), where we saw a wonderful display of sprint bulbs/flowers.
We continued down to the River Severn and along to the 'Sabrina' boat, where we had pleasant refreshments and a very informative and picturesque trip along the river loop from the 'Welsh bridge' to the 'English Bridge. We then walked to the centre of the town where we split up so everyone could follow their own interests. Some walked through the medieval quarters and down to the Castle, with great views of the town, and all found interesting and different places for lunch – in Church tearooms, one of the many little eateries in the market area, or in the centre of town.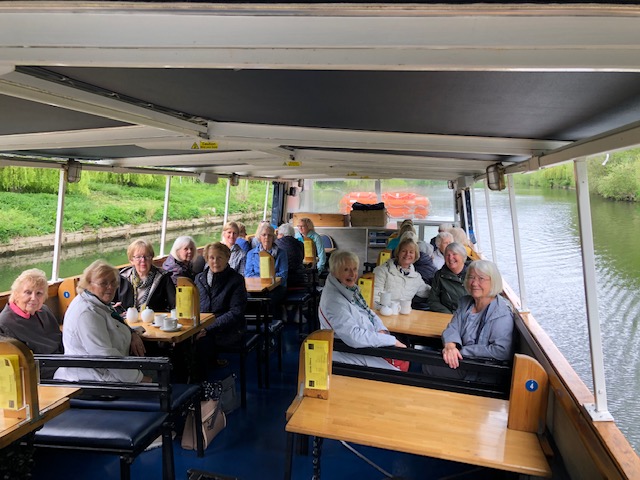 Retail therapy was another popular pastime, with Lakeland proving very popular. All remarked on the large number of independent shops, and the lack of the empty premises we see in so many places. A really enjoyable and sociable day out.