Campaigns
Climate control is an ongoing WI campaign. At our February meeting  Sally, Annette and Chris prepared a tree with green hearts for members to write how they could make changes in the coming year. The completed hearts were attached to the tree and at the March meeting we discussed some of the ideas.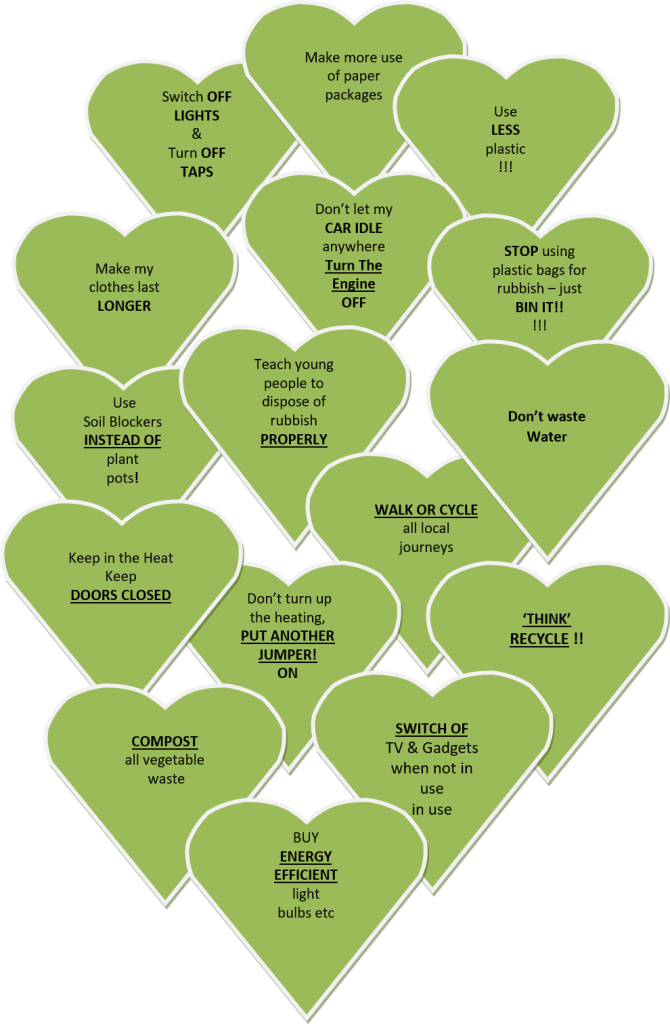 Belonging to the WI can make you realise your full potential – both as an individual and as a member of a national campaigning group.
The Women's Institute has been a campaining organisation since we started 91 years ago. We campaign on issues that matter to women and their communities. Campaigns include:
– Farmgate Milk Prices
– Care of Our Environment
– Climate Chaos
– Chemicals and Health
– Supermarkets
– Fairtrade Fortnight
– Children's diets, exercise and health
– Healthy Eating
We also campaign on wider policy issues including: human trafficking and violence against women, adult education and trade justice.
Want to know more about the WI? Check out the national website.